Remote Workers Can Enjoy The Time At Work
Mining towns and camps are often seen as dreary and a precursor to purgatory. All of that has changed, however. Ever since the health craze, local governments and communities have made escapes for hard labor, and many facilities are reaping the rewards of social and communal activities.
There are some towns, though, that aren't on the short list for some of these fancier facilities. It's hard to know where to start when you're far away from home and spend most of your days in intense labor. Low budget towns do have a solution for rough conditions. Instituting disc golf into your community not only connects you with your family, but it can also be a solution to onsets of depression and anxiety. Creating a low-cost disc golf course design isn't highly involved, and everyone can enjoy its benefits.
LOW BUDGET
Disc golf provides a low-budget alternative to many types of sports. Unlike many others, disc golf installation includes the professional design of a course and provision of materials such as baskets, signage, and tee pads. Also, equipment for each player is easily affordable. Disc costs start as low as $10, and websites that host them provide reasonably priced shipment.
Disc golf can also be integrated with local parks, which makes creating a location for it easy. Run down parks provide a perfect location. Who doesn't want the bloke down the street to abandon bonfires in the middle of an empty park?
GOOD FOR YOU
With the pressures of a highly intensive job, it's no wonder that bullying, depression, and anxiety are highly prevalent in mining towns. Long hours, stressful situations, and enclosed rooms can take a toll. Providing a facility that can relieve these stresses is highly important to health in mining towns and camps.
Disc golf provides an atmosphere that combines fresh air benefits with social interaction. Because bullying and exclusion are common in mining towns, providing a sense of community within a town or camp is essential to mental health. Disc golf is commonly played individually or in groups, providing an outlet for people of all comfort-zones.
SUCCESS STORIES
Others in the same industry have successfully integrated disc golf into their communities. Providing an outlet for miners and their families has proved an excellent distraction and integral part of each town, forming friendships through the love of disc golf.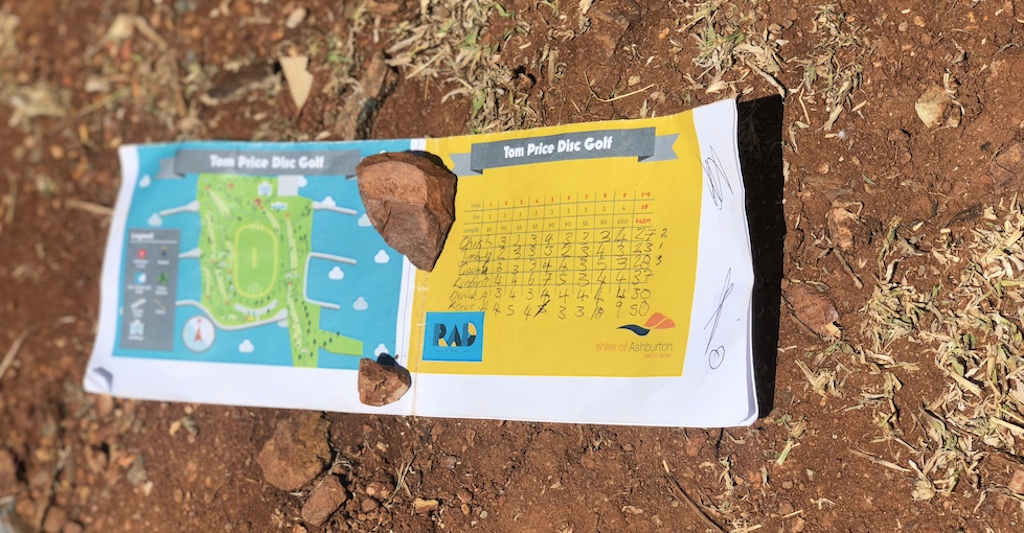 Since their park opened last year, Tom Price has enjoyed massive success. Its Facebook page, captures the highlights to its success. Tom Price has invited disc golf enthusiasts to learn more about disc golf through public events, and kids have become highly involved. Disc golf has turned from simply a sport into a part of Tom Price.
Paraburdoo, though not as advertised as Tom Price, has also recently introduced a disc golf course into its borders. Like many small towns, Paraburdoo is far away from city life, and disc golf has provided an excellent source of communal pride.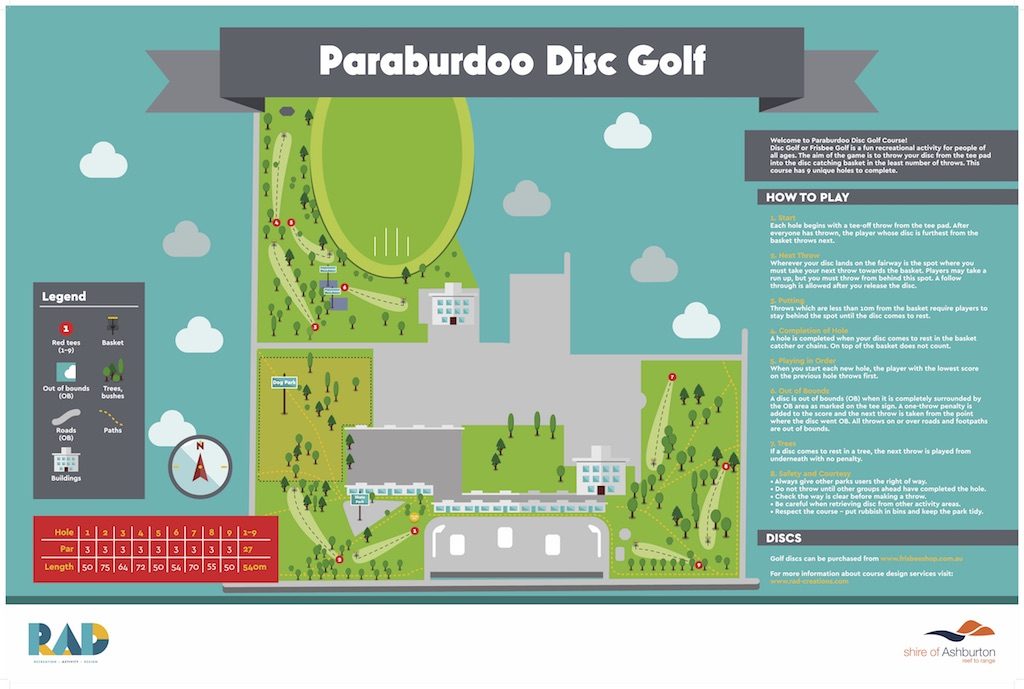 If you're on the fence about adding disc golf to your town, consider the benefits. Providing your community with an opportunity to thrive physically and mentally will benefit your town in numerous ways. Because disc golf is inclusive of all people, small and large, poor and rich, disc golf provides a sense of belonging, which will make your town or camp much happier and stable.