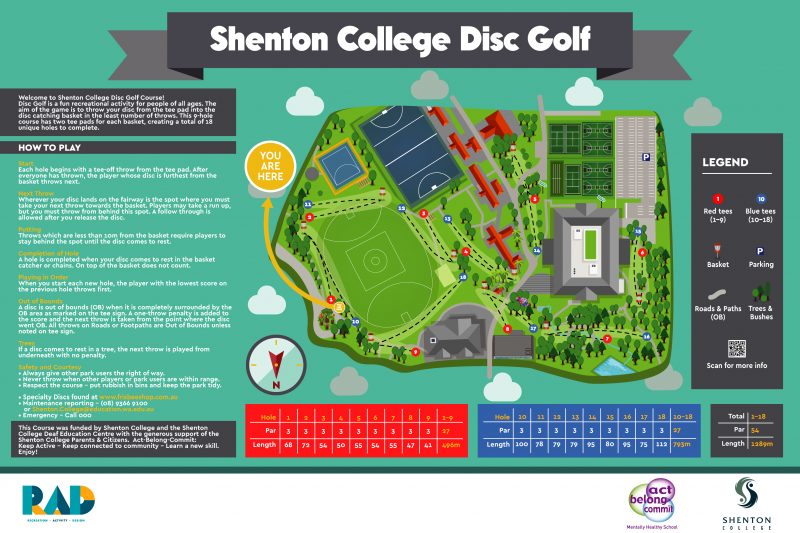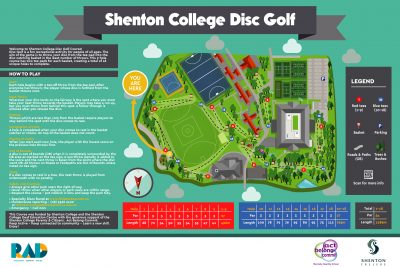 THIS IS NOT A PUBLIC FACILITY
Course is only available to the staff and students of Shenton College. Access not available to the general public.
Shenton College Disc Golf Course is the first of its kind. A fully integrated Disc Golf course roaming throughout the school grounds. With such beautiful bush garden beds and separated recreation areas you are on a nice journey as you play from hole to hole. The course front 1-9 holes are designed with education in mind, Disc Golf education that is. Teaching kids how to control throws and also about risk vs reward type play.
Although the holes are relatively short, if you don't play smart half of the holes will hurt you on the scoreboard. The blue tees 10-18 are all about increasing your length but also sticking your landings and weaving between the trees. Any advanced level player will appreciate this layout and love playing in such pretty settings.
Access: Course is only available to the staff and students of Shenton College. Access not available to the general public.

Targets: RAD DISCatcher Pro
227 Stubbs Terrace,
Shenton Park WA 6008, Australia
  MEET THE DESIGNER