Experience the Thrill of Disc Golf: A Fun Family Activity
Looking for a healthy, engaging activity that brings the whole family together? Look no further than disc golf – the exhilarating sport that caters to people of all ages and abilities. With its unique blend of competition, outdoor adventure, and family bonding, disc golf is quickly gaining popularity worldwide. Join the millions of enthusiasts across over 40 countries who have discovered the joy of disc golf.
Unlock the Benefits: Active Fun for Everyone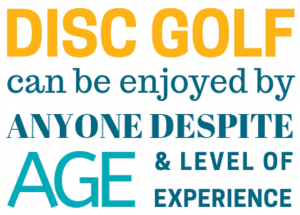 Disc golf offers a low-impact, aerobic exercise that connects you with nature and promotes a healthy lifestyle. Similar to traditional golf, players use specially designed golf discs to aim for elevated target baskets from tee areas. It's a thrilling challenge that diversifies your recreational options and creates lasting memories. What's more, disc golf is an affordable sport that welcomes participants from all socio-economic backgrounds, making it accessible to everyone.
Easy to Learn, a Lifetime to Master
One of the greatest advantages of disc golf is its simplicity. Within just one hour, you can grasp the basics and start playing. However, the game's true beauty lies in its depth and intricacy. As you continue to refine your skills, you'll find yourself hooked on the endless possibilities and the sense of accomplishment that comes with each throw. Disc golf offers a walk in the park with a purpose – a sport that keeps you coming back for more, both for its physical benefits and the positive social connections it fosters.
Inclusive for All: Join the Disc Golf Community
Disc golf embraces players of all ages and skill levels. Whether you're a novice or a seasoned pro, there's a place for you in this vibrant community. The Professional Disc Golf Association (PDGA), the sport's governing body, boasts over 115,000 members and organizes competitive events for men and women across all skill categories. Female participation has seen a remarkable surge, with a 300% increase in the past decade. Join the ranks of passionate disc golfers and experience the camaraderie and friendly competition that await you.
The Growth Phenomenon: A Worldwide Movement
Disc golf's popularity has skyrocketed in recent years, captivating people around the globe. With over 8,000 courses and more than 20 million regular players, it has become one of the fastest-growing sports worldwide. Disc golf is no longer a niche activity; it has captured the hearts of a diverse demographic, creating a vibrant and inclusive community that spans continents.
Fueling the Growth: Disc Golf's Rise in Australia
In Australia, disc golf is experiencing a remarkable surge in popularity. With over 70 courses now available across the country, more than half of which were installed within the last five years, the sport has truly taken off. RAD designers have been at the forefront of this revolution, responsible for 90% of the country's course development. With improved accessibility and increased participation, disc golf in Australia is on an upward trajectory, attracting enthusiasts from all walks of life.
Join the Disc Golf Movement Today!
Don't miss out on the exciting world of disc golf. Experience the thrill, the camaraderie, and the endless fun that awaits you and your family. Discover why millions of people have fallen in love with this engaging sport. Contact us now to embark on your disc golf journey and be part of a global phenomenon that's sweeping the nation. Let RAD guide you through this exhilarating adventure and unlock a world of possibilities.
Disc Golf Courses in Australia
The service provided by the team at RAD has been excellent, from the initial consultation to the detailed planning of the course. They were able to maximise the space at Christian College Geelong and provide an excellent course.
DiscGolfPark have designed a fantastic 18 tee course at Tintinara incorporating the features of the natural landscape. It is a great playing course for all ages and skill levels taking in lake views and walking trails through the native vegetation. The DiscGolfPark staff were exceptional in their knowledge of the sport and course design.
They were also very helpful, timely and supportive every step of the way regardless of distance, ensuring the equipment was of high quality and the installation process was trouble free.  I highly recommend DiscGolfPark and look forward to the growth of the sport and more courses being developed in South Australia"
Disc Golf is a sport that is experiencing phenomenal growth across the world and especially in Australia and the City was proud to support this project. Chichester Park Disc Golf Course is another example of the City's commitment to fostering active and healthy lifestyle opportunities for the local community.
It was great working with Andrew and the team. They designed a great course that looks and plays amazing. Campers have been enjoying the challenge and flexibility of the course. Highly recommend Andrew to everyone.