Introducing A New Sport For Burnie Residents – Disc Golf
If you've been exploring in the heart of Burnie and want to engage in a fun activity, there's no shortage of great things to do. The Regional Museum, Aquatic Centre, and of course exciting things at the coast are all on the list of most visitors and residents, but sometimes changing it up a bit can be great. Rather than engaging in the same routine, why not try disc golf? Established in 2018 and designed by Michael Rubock, it's become a great addition to the Burnie area.
A sport that's been steadily growing in popularity over the last 40 years, disc golf is making its way into what seems like every city and town in Australia. Designed to be fun for all ages, it's a sport that doesn't require a lot of money or athletic ability. Let's dig a little deeper and see what Burnie Disc Golf Course has to offer!
Easy To Find, Easy To Play
Conveniently located on View Road, Burnie Disc Golf Course is a short drive away from Burnie Primary School, Hellyer College, and the University of Tasmania, Cradle Coast Campus. You'll often see students of all ages enjoying a round at this nine-hole course, as it's a great way to take a break from studying and get outside to enjoy some fresh air.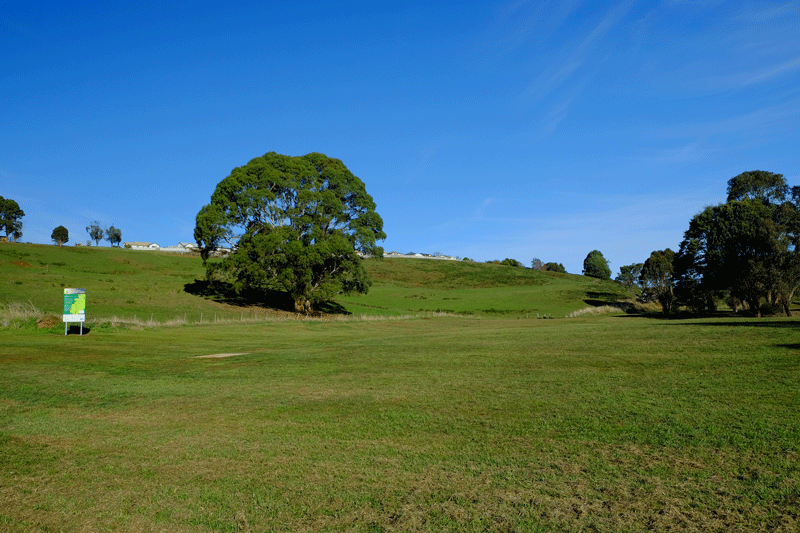 While some disc golf courses are quite long and require an advanced set of skills to really have a good time, the course in Burnie was specifically developed by Rubock to appeal to all experience levels. A nice mix between short, medium, and long holes are blended with a range of terrain, offering some open areas and some sections that require you to deal with trees in your path.
Burnie Disc Golf Course features some elevated baskets for an added challenge along with concrete tee pads that allow for safe and smooth play. If you're lucky, you might even catch some wildlife while you're out for a round! Measuring in at a total of just over 1100 meters, it's a great way to get some exercise in.

Support From The City
Disc golf is a sport that can be played by all, and it's often promoted as a great family activity. The park settings in which courses are typically installed offer a great level of safety and encourage people to get their exercise while playing a fun game. Given that the sport has received so much overwhelming support across the country, the local Burnie Council assisted with the process on this once vacant council parkland located near the dog park.
Since its installation, the inaugural Burnie Disc Golf Championship tournament took place there and had numerous players come out to enjoy the fun. Sponsored by the City Council and Discology, it was a great first event for this amazing course. The next time you're interested in a fun adventure in the sun, pick up some discs and head over to the Burnie Disc Golf Course. See who can make it to the basket in as few throws as possible and enjoy a little bit of friendly competition!
Follow Burnie Disc Golf on Facebook