Good Disc Golf Course Design – Why it matters for your park & your game
From a city official's perspective, a clean and well-maintained park with multiple recreational activities will attract visitors and new businesses, which will naturally boost the city's economy. Land that draws people from all over the town is seen as a resource, especially if it includes a pay-to-play disc golf course.
Think of the last tournament you visited in your home town: did you pay for food? How about gas or lodging? Because you were there for disc golf, you had to use the town's resources and spend your money locally, which boosted the town's economy.
We've seen it in small towns across America, where the disc golf course was like a breath of fresh air for the area as a whole. Perhaps they chose a park that wasn't used much but had potential with the only disc golf course for many miles around. All of the sudden, you have people driving from hours away, bringing their friends and family on a mini disc golf vacation.
In general, bringing a disc golf course to a local park means that you and your friends get to play that much more often. But when you step back to analyze how the park's value will be boosted, as well as the town's, it makes a lot of sense to have a disc golf in every city. Perhaps you can be the one to make that happen in your community!
The Basics Of  Disc Golf Course Design
Most disc golf courses hold up to proper standards, which are typically either 9 or 18 holes with a variety of hole lengths. A proper design should incorporate awareness of wildlife, follow the property's natural features, and prevent unwelcome visitors from becoming the butt of an animal's particularly nasty joke.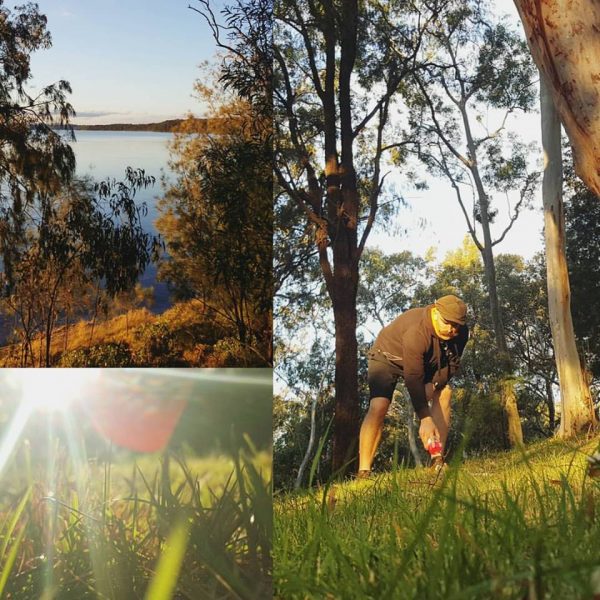 Disc golf courses should be tailored to the enjoyment of the golfer, including differences in terrain and variations of golfing spots. Many golfers prefer designs specifically laid out to avoid the confusion of finding the next tee pad to make the game flow smoothly. Others favor a layout centered around the parking lot.
Where Your Course Will Really Shine
The primary concern of a prospective course designer is to the people, specifically to their safety. A course arrayed with pitfalls and hazards could lead to injury or, in the rarest of occasions, an untimely demise. Because disc golf courses are versatile in topography, protections placed for the players' safety is paramount.
The course should also flow smoothly from one hole to the next. Holes that are too close to one another may result in game interference and backups during tournament plays. Patience is not a key element of the average consumer.

Thinking Beyond Disc Golf
A major selling point in course design is the flexibility of use in its public areas: If a course has set up shop in a public park, designers need to be aware that other activities occur at the same time. Tees and baskets should not overtake space designed for joggers and football players.
A particularly insightful design is Milo McIver in Estacada, Oregon, which blends its disc golf course with picnic tables and trails leading right to the river. They maintain a world-class design while providing opportunities for gatherings.
Designing a disc golf course should be a labor of love combining both a tournament-capable course and a natural environment enjoyed by all people. For our fellows in Australia, check out the DiscGolfPark course design services we provide to help you create the course of your dreams!