Energise Your Winery Or Brewery With Disc Golf
Running a finely tuned business can be a difficult endeavour, and even if you own a winery or brewery that's been around for years, it may be challenging to keep things new and exciting for your visitors. Rather than fade away from the spotlight of the hospitality industry, why not include something entirely different to your current offerings? One of the more popular options as of late is to install a disc golf course on the property, allowing people to engage in a fun activity during their visit.
Whether you're well-versed in the frisbee life or you've never even heard of the term, disc golf can infuse a new sense of energy into your establishment. Let's take a look at some of the ways this idea can bring a huge boost to your business and explore some other groups who are doing it right.

Fun For All
Disc golf is a game that can be played by all ages, so it's great for breweries that offer more of a family type of atmosphere. Older kids can head out to the course in groups to play while mom and dad kick back and relax or the entire family can play together, and there's nothing quite like quenching one's thirst after a round with a great beer or glass of wine.
If your winery or brewery is already a popular spot within the area, get ready for even more business by installing a disc golf course. Many organisations charge a nominal day use fee and have discs for sale on-site, allowing for additional income with ease. Not only will you attract your regular customers to your location because of this added activity but you'll also appeal to disc golfers in the area who may not have ever visited you otherwise.
One of the many benefits of disc golf is that it is such an easy sport to enjoy and it involves a fair amount of physical activity without being overly strenuous. By installing a course on your property, you're aligning your company with one of many ways to achieve a healthy lifestyle.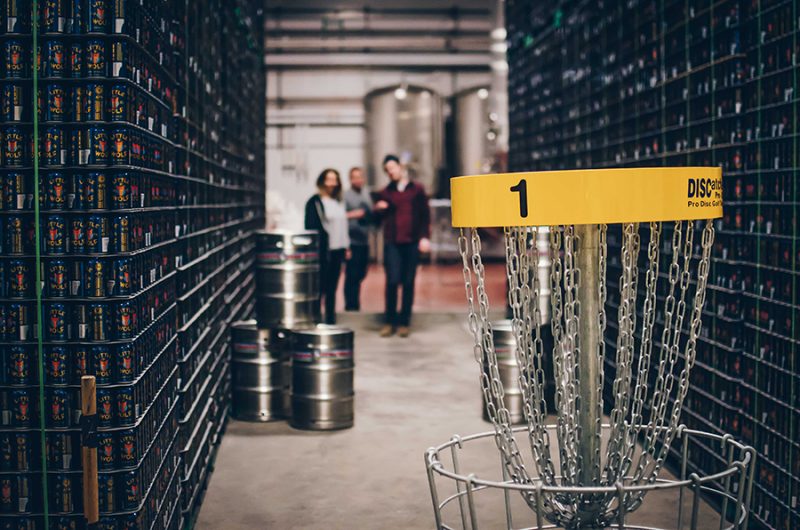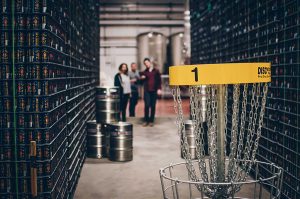 Is It Too Good To Be True?
The initial installation of a disc golf course is fairly inexpensive because the disc golf course design cost is low, and it might seem as if this investment may not really be as great as it sounds. However, there are a plethora of wineries and breweries who have seen great success. Dry Dock Brewing in Colorado joined forces with their local disc golf club to create a nautical themed course, and Flat Creek Estate, a popular winery in Texas, even hosts tournaments across their gorgeous 18 holes.
The first brewery in the world to feature a full 18-hole layout was Anderson Valley Brewing in California, and they've seen firsthand just how popular the sport has become. You can even get a little bit creative like the people at Westport Winery Garden Resort, who used old propane tanks and enlisted local artists to craft tone poles as targets instead of traditional disc golf baskets.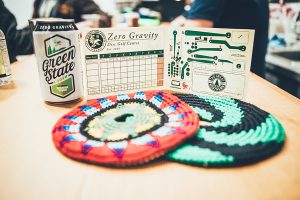 Image Source
For the adventurous business owner who is really looking to up their offerings to customers, installing a disc golf course at your winery or brewery just makes sense!