Kiah Ridge Disc Golf Course – The Lowdown
Kiah Ridge Christian Conference Center, a location just 1 hour and 25 minutes from Sydney, 2 hours from Canberra, and 45 minutes from Wollongong is the perfect addition to your disc golf circuit. If you're looking for something out in the sticks, Kiah Ridge can give you that sense of adventure with a perfectly catered facility for the whole family to enjoy!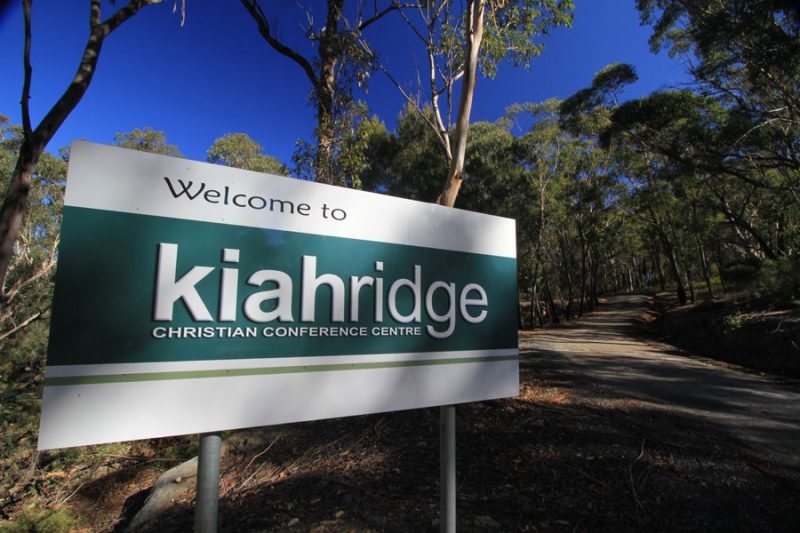 THE HAPS: WHERE YOU'RE HEADED
Kiah Ridge Christian Conference Center is surrounded by beautiful bush, just 5 minutes drive-time from Tahmoor town centre. If you've never had the chance to make it out, pack up your van and hit the road! Not only are there gorgeous watering holes, but the landscape will take your breath away.
The Conference Center is designed for camps and family activities. Not only do they have places of worship, but their facilities are also utilized for whatever you may need. In case of rain, or simply a change of plans, Kiah Ridge has you covered. They provide bedding and furniture for rooms, furnished conference rooms, and they offer programs for all ages.
THE SKINNY: WHAT IT'S LIKE
Alone and about in the wilderness and you can feel the blood pumping in your throat. You've been away from civilization for over 72 hours and you're beginning to feel the heat at your back. Of course you've brought a tent, but it begins to look feeble and droopy in the heat. You blink one eye at a time, the sun cutting daggers into your eyes. While nature is fantastic, let's give you some stability.
Kiah Ridge's disc golf course offers lush grounds that traverse the remnants of a ball golf course. Weave in and out of brush and trees in the 9-basket, 18-tee course. The first 9 tees have the most variety in range (from 58m to 133m), but the next nine have the most consistently long drives (from 65m to 104m). The whole course boasts a 55 par, so let's see if you can beat those scores! Let's see the overall stats:
9 baskets

18 tees

55 par

1436 metres
The course's twists and turns add an extra challenge to the game, and its long course (1436 metres, not including the walking distance to each tee!) will give you the exercise you need. Kiah Ridge Conference Centers' disc golf course is definitely worth the trip for you, your friends, and your family.
THE LOWDOWN: WHY YOU NEED TO MAKE THIS YOUR NEW DESTINATION
Many places feel like getting away without going away, but Kiah Ridge offers a whole new experience for you and your group. The centre is designed specifically for many uses, and now it includes an addition to your disc golf circuit!
Disc golf has been around for decades, but it's time to make it a staple in your routine. Include a few discs in your trunk as you hit the highway and head over to Kiah Ridge! You can find everything online.
Kiah Ridge Christian Conference Centre is located at 25 Bargo River Road, Tahmoor, NSW, and you can reach them at 02 4683 1111.
Visit the RAD Course Listing