Kicking Goals With A New Spin On Golf
Something very exciting in the world of disc golf is happening in Australia. For the first time ever, two sports have been married in perfect union to create a brand new way to experience a golf course. We are excited to announce that Multi-Sport Golf has arrived!
Multi-Sport Golf combines Disc Golf and Soccer (FootGolf) and is played on a golf course. The unique facility offers participants the chance to play disc golf or footgolf or both at the same time! The two sports share the same tee area and fairway, but have a different 'hole'. Disc golfers complete the hole with a final throw into the traditional target basket, whilst footgolf players finish by kicking their soccer ball into a special oversized cup located directly under the disc golf basket. The facility is a permanent feature and is professionally designed to share the course space and be played alongside the golf fairways – allowing disc golf, footgolf and golf to be played at the same time.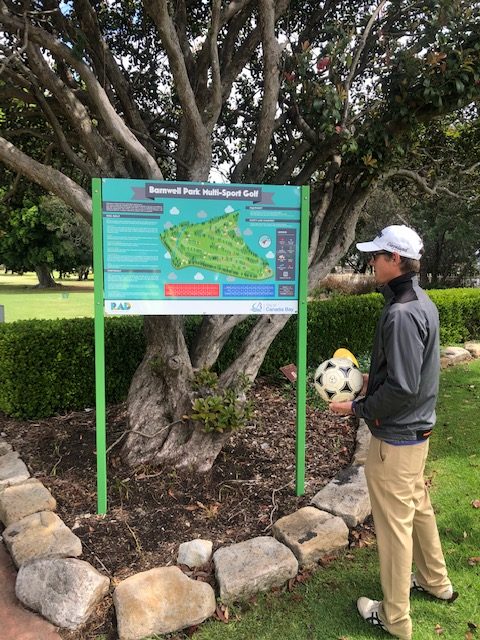 Located just 20 mins from the Sydney CBD, the Barnwell Park Golf Club is the first golf course in the world to feature a Multi-Sport Golf facility. Our RAD team thoroughly enjoyed working alongside the City of Canada Bay, the Barnwell Park Golf Club and the local PGA Professional to design this exciting new activity. Working with a number of key stakeholders to achieve their goals was a very rewarding experience for our team.
What makes Multi-Sport Golf truly unique is the diversity it offers. For example, if a family visit the course to play, Mum and Dad can play footgolf, whilst the kids try their hand at disc golf. The beauty is that they can play together at the same time! Even if the grandparents want to join in by playing traditional golf they can, as the Multi-Sport Golf is professionally designed to follow the same direction and flow of the golf course holes too! Access to Multi-Golf Sport is open to everyone as it's an all abilities recreational sport. Most people have kicked a ball and thrown a frisbee, so it's easy to get started playing.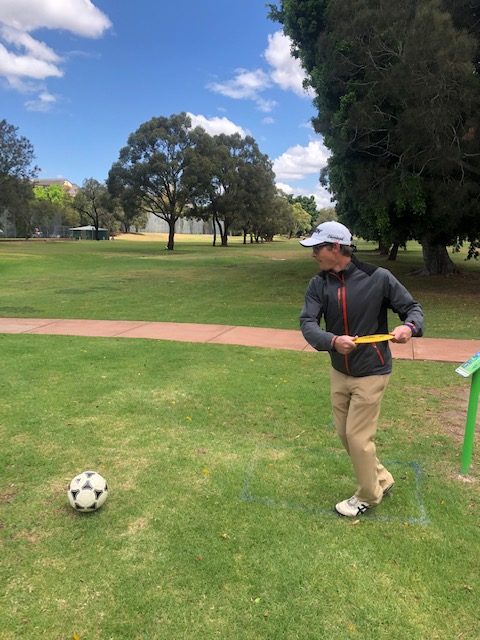 As you may know, RAD specialise in designing disc golf courses. Traditionally, disc golf courses have been installed in public parks. However, more recently golf clubs have been looking for ways of improving sustainable performance and seeking alternate uses for their courses. Disc golf has been a very popular choice, with our RAD team having already installed several disc golf facilities on golf courses over the past few years.
With participation in golf on the decline, there has been a shift in the thinking of many golf clubs about how to stay active and attract visitors. The high cost of running courses, expensive memberships and the excessive time required to play a round of golf all can be attributed to why clubs are struggling and people aren't playing as much. With a new take on one of the world's oldest sports, Multi-Sport Golf is helping with the building of contemporary experiences and bringing people back to the course and deliver golf to a generation!
Be sure to give Barnwell Park Golf Club pro shop a call and book your round of Multi-Sport Golf today!