What It Takes to Make an Event Come to Life
Think back to some of the more memorable disc golf tournaments you've attended – what made them so special? While certain elements probably made it stand out to those in attendance, there's a good chance that a tonne more work was done behind the scenes that many don't even know about.
Running an event is incredibly rewarding yet comes with a long to-do list that can really show the difference between a well thought out tournament and something that was thrown together at the last minute. So, how do you make sure your event stands out and is enjoyable for all? Here are some aspects to consider if you're a first-time TD.
Think About Your Objective
Disc golfers can run tournaments in an effort to achieve a wide range of goals, and their priorities might dictate what their event actually looks like. Are you trying to increase membership for your local club, or perhaps raise more awareness about a new course in the area? Are you fundraising for a cause that's near and dear to your heart, or do you simply want to have some extra cash to upgrade your course tee pads?
The reasons to hold an event are varied, but making sure you communicate your goals to the community can help increase attendance and might even aid in enlisting the help of some volunteers. After all, you have a lot of work ahead of you!
Running Your Event
We could probably write an entire book that details all of the aspects of running a disc golf event, but for the sake of brevity, we're going to give you a quick run-through of things to consider:
People –

The more help you have on your side, the less stress you'll feel in the days leading up to your event. This aspect of recruiting volunteers can also help to strengthen your relationship with other disc golfers in the area.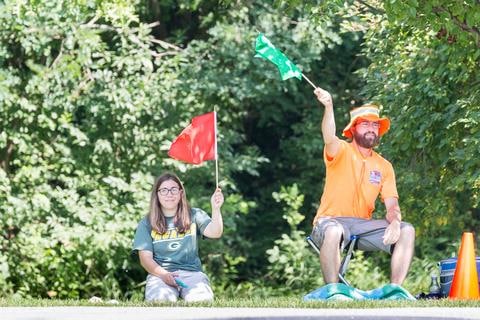 Registration – The paperwork can get a bit involved when you need to reserve park space, register with the PDGA, and make sure you have a way for players to sign up. The more you can do in advance the less you'll have to worry about later.
Food –

While it's certainly not necessary and not seen all too often, you can consider having lunch available for purchase during the event. Many times local vendors are happy to partner with disc golfers, as they know they'll be a hungry bunch!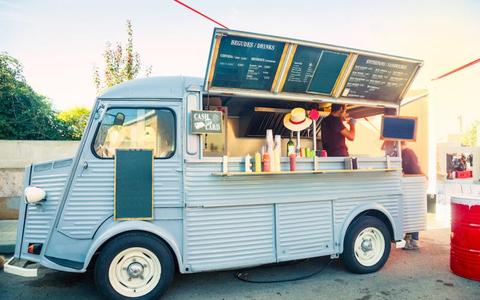 Advertising – Whether you're a fan of Facebook, Instagram, or Twitter, make sure to tell the world about your event! If you're working with a disc golf club, be sure to utilize all of the resources available to you. Free Websites like

Grow the Community

can also help spread the word.

Course preparation – The day or two beforehand, walk the course to see what might need to be addressed. Perhaps there's trash out there or some branches that fell during a recent storm. Making sure the course is in tip-top shape will go a long way to make attendees happy.

Printed materials –

From scorecards to tee signs, there's a lot of prep work involved in running an event. If you have a lot of help, time, or both, consider putting together a course map or a caddy book.

Scoring – It can be stressful to try tallying scores quickly in between rounds, so make sure you have a plan in place for getting that done accurately and efficiently. Extra calculators always help!

Announcements – Don't put yourself on the spot when it comes time to address the group. Make a list ahead of time that details important information you need to communicate during players meetings.

Schedule – As soon as you can put together a specific schedule for the event, the better. Tee times, lunch times, and awards all need to be figured out so that players can plan their lives around the event.

Last minute signups – If you are allowing day-of signups for your tournament, make sure the person checking players in knows exactly what to do. Have some cash ready to make change for people who pay their entry fees and know which card to put them on.
Transportation –

Typically only events at larger courses have to think about this, but it's something to keep in mind just in case. How will players get from one course to another if you're utilizing multiple locations? Is the walk to hole 1 horribly long? Get creative with ways to make things easy for players.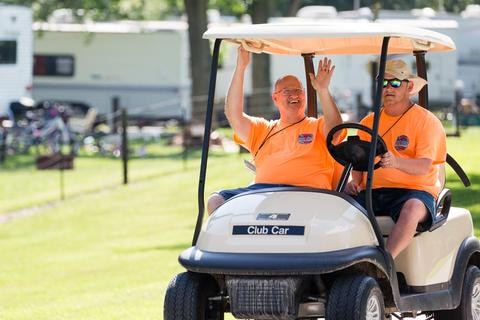 Accommodations – Again, this is only relevant for larger events, but certainly is something that's considered for major tournaments like GBO and Worlds. If players are coming from out of town, they'll need a place to sleep.

Sponsorship –

Assuming you've done the work ahead of time to reach out to sponsors, how will you best represent them on the day of the event? Be sure to talk them up, send people their way, and let players know to thank them for their support.
Sounds easy, right? We won't lie – running an event is hard work, but it's so worth it. Keep this list in mind the next time you play a tournament and be sure to thank the TD for all of their time and effort to help grow the sport!