A Family Activity – Let's discuss the positives of playing Disc Golf!
You've probably at least heard of disc golf before. Your brother may play it, your girlfriend, even your third cousin twice removed with the gimpy leg might get out and throw the disc. But when it comes to family outings and camps for your kids, it's hard to get them to participate in many activities that will help them in the future. So, how much can you and your kids actually get out of disc golf?
Disc golf is an utterly unique sport. Just let a kid throw a rock into the river and tell me that he uses backhand. It's not likely, right? Do you want to include fair play into summer's curriculum? Mathematics? Hand-eye coordination? Now, we're not saying that disc golf will solve all your parenting problems, but it's pretty close, and we'll show you why.
INEXPENSIVE PLAY
Laser tag is fun, but that's a lot of cash to hand over for just ten minutes of enjoyment. The lucky thing is that disc golf equipment is cheap—prices for discs usually start around $10—and the cost to play is equally inexpensive. Many parks throughout Australia and New Zealand offer free or inexpensive play and access to other park facilities. Here are just a few:
Swich-Ipswich Disc Golf Course

located in Jamboree Park, Brisbane

Koala Park Disc Golf Course

located in San Remo, NSW

Fehlberg Park Disc Golf Course

located in Yeronga

Edison Park Disc Golf Course

located in Canberra

Dinner Plain Alpine Village DGC

located in Victoria

Fantasy Park Disc Golf Course

located in Waikiki, Western Australia

Paraburdoo Disc Golf Course

located in Paraburdoo

Tom Price Disc Golf Course

located in Tom Price

Crater Lakes Disc Golf Course

located in Mount Gambier
The list goes on, but we won't, so here's a link to all of the courses around Australia and New Zealand.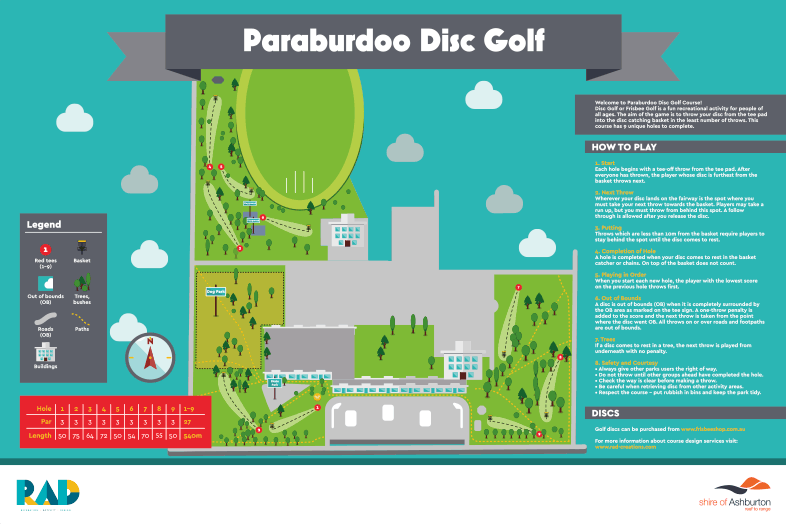 OUTDOOR EXERCISE
Getting out to see the world is a good exercise for anyone, let alone the kids. Hiking up and down hills may seem crazy and boring for a nine-year-old, but pair it with throwing a disc, and the monotony of walking turns into a great sport! Not only does disc golf get your kid walking, but it also gives them experience with using different muscles.
Though disc golfing may seem like a fairly lazy sport, we beg to differ. In fact, there are many health benefits to disc golf, and there are even support groups to join if you're feeling a little chunky. Hiking to each hoop on a variety of courses could give you anywhere from one to five miles of walking. Combined with a good diet, disc golfing might just help you shed a few pounds.
MENTAL HEALTH
Do you remember the last time you took stock of your mental health? Likely, no. It's easy to get caught up in the business of life. If you're looking for a sport to spruce up the upstairs, look no further.
Sleep:

Let's be honest. When was the last time you felt like you actually got a good night's sleep? Any exercise can give you better sleep, but disc golf makes it fun. For those of you who have a hard time getting into the more intense exercises, disc golf will give you that extra dose of exercise without making you feel completely drained an hour later.

Endorphins:

You know. Those fuzzy things in your head that make you feel good. Getting out into nature and breathing fresh air definitely gives your mind a boost. Not only that but spending more time with your family on a sport you all enjoy gives you those endorphins as well. And all for free.

Heart Health:

Anything that gets your heart pumping improves your health. When you feel better about your workout, you're more likely to keep doing it. Over time, disc golf will become your little bundle of goodness that keeps your heart happy for years to come.

Vitamin D:

Not only does Vitamin D help your energy levels, but it also keeps your kids healthy. Vitamin D keeps your bones healthy and promotes growth in youngsters. A healthier body makes a healthier mind.

Math:

Yeah, you heard us right. Disc golf scoring is rather rigorous. Now, that doesn't mean that a child can't do it, but it does mean that you have to keep close tabs on what you put down. Many tournaments will give severe penalties to players who score incorrectly. This is excellent practice for your little one, and, let's just say it, for you, too.
GETTING THE DEAL
As from our list above, it's obvious that you can get far more out of disc golf than just throwing around a disc. It promotes sportsmanship, friendship, and healthy living. If you're curious about how you can get started, don't be afraid to ask. That's what we're here for.
Let's get to the courses!