A Piece of Australian History – Poimena Reserve Disc Golf Course
The sport of disc golf has come a long way around the world with milestones dating back to the early 1970s. When it comes to the courses that Australia has to offer both casual and professional players, perhaps one of the biggest events was the installation of Poimena Reserve Disc Golf Course in 1985. Located in Austins Ferry, a small suburb outside of Hobart, it has become a hotspot of activity.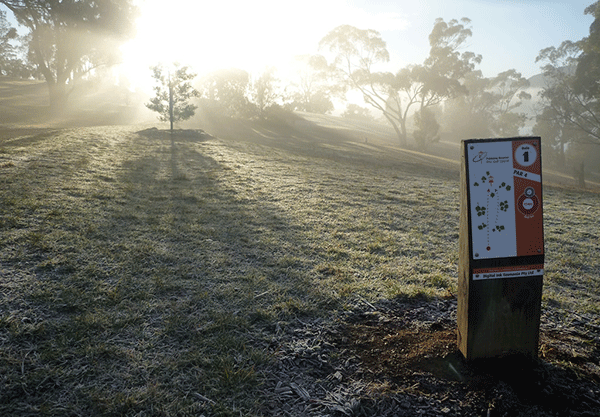 Until the mid-1980s, there was no true permanent location for people to play in the entire country, but with the implementation of 9 fixed baskets and the support of the Glenorchy City Council and local residents, the course has been improved and expanded upon to create an ideal destination for some disc golf fun.
How Poimena Reserve Is Special
Given its age, this disc golf course has undergone a range of upgrades, improvements, and expansions over the decades to create one of the most desired layouts in the area. Initially, it consisted of just 9 baskets, and it was on this configuration that the Australian Open took place each November. In 2007, 9 more holes were added thanks to the hard working Hobart Disc Golf Club to create a well-rounded course totalling 18 baskets. Not only has the Australian Championships since been held there since, but another big event hosted there is the inaugural competition – the Two Heads Disc Golf Open.
In addition to the layout itself undergoing an expansion, new tee signs and tee pads were installed to make it that much easier to navigate from hole to hole. Another upgrade in 2010 brought alternate tee pads, allowing players to choose between two places to tee off depending on their skill level. Free to play and open all year round, Poimena Reserve is a great place for friends and families to spend a few hours in nature.
What Can You Expect?
Designing an exceptional disc golf course is no easy task, and the geographic features on the Poimena Reserve property made for an extra challenge. Players will find themselves winding around a massive hill throughout all 18 holes, and not only does this mean that shots must be even more precise, but it also allows for individuals to enjoy beautiful views of the River Derwent. Measuring in at 1900 meters, you'll certainly get your fair share of exercise after just one round.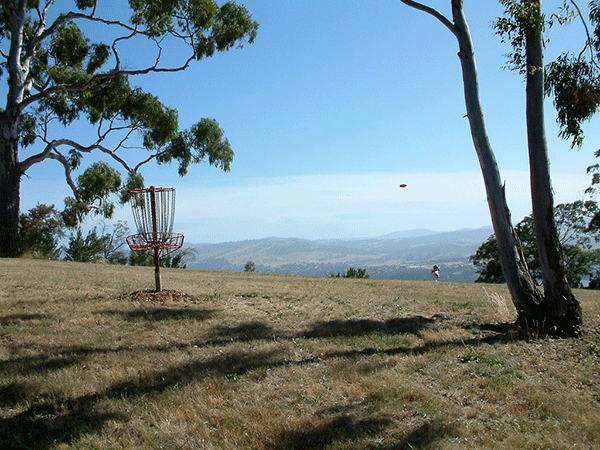 Poimena Reserve Disc Golf Course was the site of both the 2011 and 2015 Australian Disc Golf Championships, and with a fan base that includes a range of the world's top professionals like Nate Doss and Valerie Jenkins, it's safe to say that this layout is one of the most prized in the area. The next time you're interested in trying a new activity with your friends or family members, consider heading out to the area to play some disc golf.
Even if you're short on time, the configuration allows for only 9 holes to be completed with ease. With 40 acres of beautiful scenery to enjoy and a little friendly competition in the works, Poimena Reserve DGC might be your new favourite place to play!