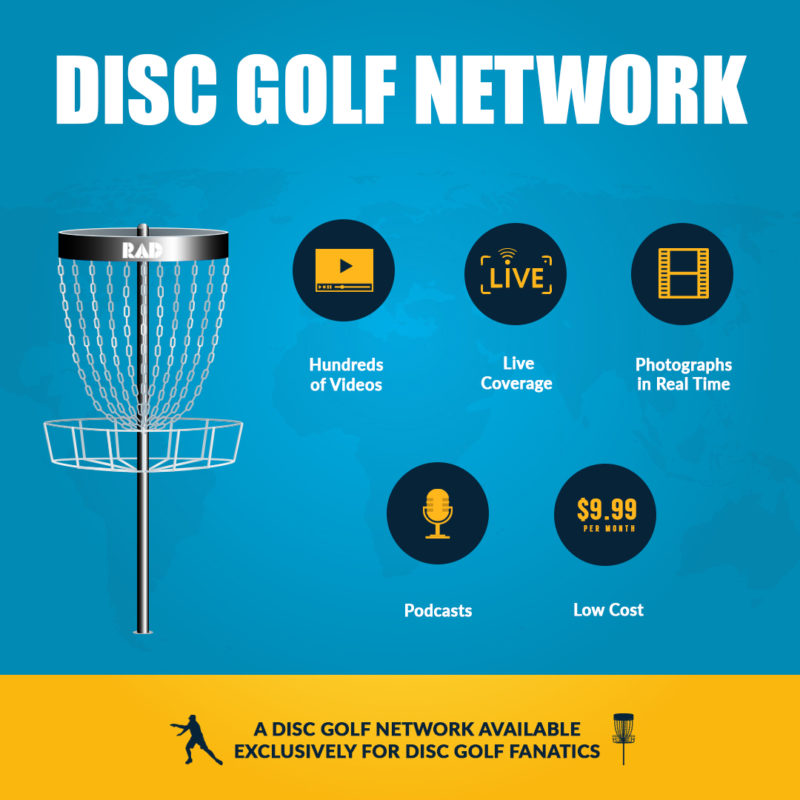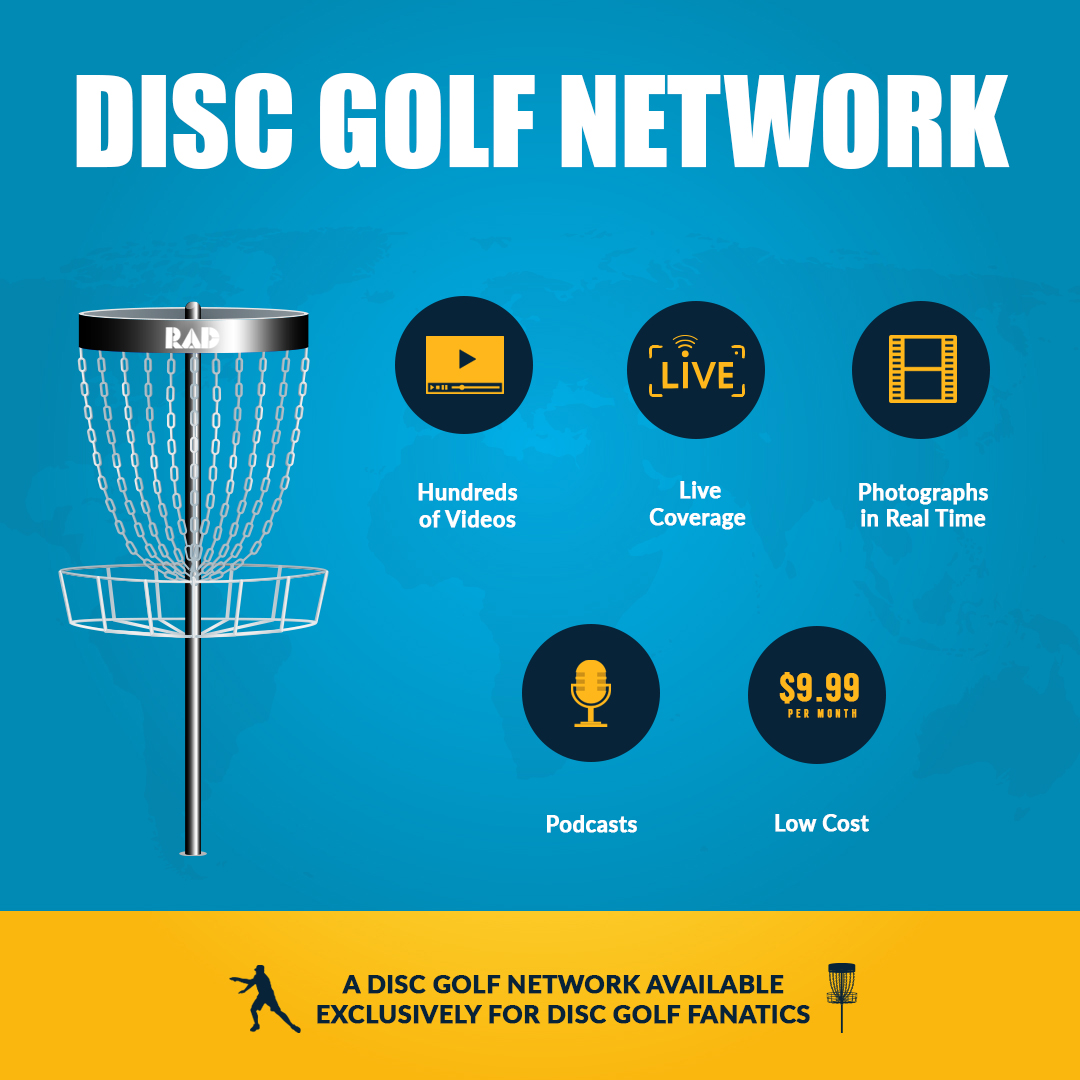 What's better than watching disc golf? Watching disc golf live! Luckily, there's a disc golf network available exclusively for disc golf fanatics.
Disc Golf Network contains hundreds of videos related to new and old disc golf information including live coverage and podcasts. Most of the content is exclusive to Disc Golf Network, making it the go-to for all disc golfers.
Disc Golf Network is available on a variety of media, including Roku, iPhone, Apple TV, Android, Android TV, FireTV, and several others, which means you'll never be out of the loop.
Never miss another event by keeping up with the schedule posted on Disc Golf Network as soon as the information is made public. It even contains an option to download the calendar to print on your own time.
With the emergence of the Corona Virus, it's been difficult to keep up with which games are cancelled and which are still going on. Luckily, with Disc Golf Network, you'll have continual coverage.
Disc Golf Network also provides state-of-the-art photographs in real time. Inspire yourself and your friends by always keeping your favorite players in your disc golf bag. Compare yourself with the pros by looking at their stats.
With all the benefits of Disc Golf Network, you can't afford not to subscribe at only $9.99 per month. We'll see you on the Network!